Other Links
Slide Show
Corporate Login
Content Submission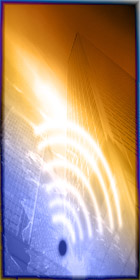 Pricing and Programs
All clients that initiate service with us during this beta test period will have licensing fees fixed at forty-nine dollars ($49) per month for the first year of service. Thereafter, our licensing fees will be success based for each site and it is expected that monthly licensing fees will range from their present rate to one hundred dollars per month, depending on the level of success obtained by your website in gaining top search engine visibility. This monthly licensing fee includes website hosting on a dedicated server, personalized ongoing advice and use of our resource center.

Our initial setup cost for a new basic website is two hundred ninety-five dollars ($295). This includes you choice of a website design from our selection of over seventy-five professionally designed templates, the professional writing or editing of your index (home) page and agent branding page, a complete user friendly site that integrates MLS listings with content pages, and staff help in choosing the keyword phrases for your sites' internal library which empowers your sites' algorithms to optimize its internal pages and link structures.

It is important to understand that launching a new undeveloped (no hand written content) website as described above is not a "one shot silver bullet" that takes you to the top of the search engine rankings. The genius of MLS Enhancer's technology is that it has internalized algorithms that unfold a spider friendly structure that powerfully optimizes landing pages as you provide original content about cities, master planned communities, neighborhoods, or themed categories such as golf communities, view properties, equestrian communities, etc. Your site automatically generates the landing page structure that you to provide content for and integrates the optimized MLS listings into these pages automatically. You just need to write the factual content for this pre-structured landing page or have the content written for you by our staff in order to unlock the full optimization power of MLS Enhancer. You can develop your site's content at whatever pace that you choose. The more content that you provide, the optimization power of your site increases exponentially. And it doesn't take an e-pro trained person to produce one of the most powerfully optimized websites in the real estate industry.

Adding content for landing pages is a cost that you have great control over. If you do your own writing, it will cost twenty-five dollars ($25) per landing page. If you want our staff to professionally write the landing page for you, it costs an additional twenty-five dollars ($25). Compare that price with the short-term benefits of a newspaper ad. Your landing page will help generate leads for as long as you have a website.

The final optional cost of developing a powerfully optimized website is the cost associated with link building. Our sites have the built in architecture that allows you to easily handle this task yourself. Our help center provides guidelines that will help you understand how to build quality links with partners that will benefit your website traffic and increase your placement in the search engines.

A final option is to use an offshore link center that we helped established in Indonesia. In cooperation with a broad based Christian ministry, we have funded a non-profit training center that provides very computer skilled employees to do directory and link exchange services for us. College educated employees working a full forty hour week earn under three hundred dollars ($300) per month so selective high quality link building is affordable. Most people budget from $50 to $100 per month for new websites. Alpha Placement does not charge any overcharge for making this service available to our clients.

In summary, it is Alpha Placement's business plan to provide the least expensive optimization solutions available for website visibility. Our clients are able to "turn on" the unmatched power of a full-scale database-driven enterprise system with patent pending algorithm smart optimization for the price of an inexpensive website template that has little or no chance of ever earning search engine visibility. We welcome the opportunity to partner with you in providing a new generation of website technology that gives anyone a clear and defined path to earn top search engine placement without becoming an export of having to resort to paid placement or very expensive optimization providers.